The Ultimate Boat Party Experience in Budapest
Some call us the greatest boat party company in all of Europe… but that's a matter of opinion, and we're certainly not here to brag. Granted, it's a little hard not to brag when our boat parties have been mentioned on platforms like Thirllist, Travel + Leisure, Now This and dozens more, and our reviews have had us topping the list of Budapest nightlife attractions for over 5 years. What we can say for sure is that Budapest Boat Party is the longest-running weekly boat party in Budapest, having set the scene in 2011 when no other company was organising weekly party cruises for travellers to enjoy the spectacular sights along the Danube while partying their socks off at the same time. And to this day, we still do it best, with our boat parties selling out at 400 people most nights in the summer season, and guaranteed crowds even in the winter to assure you that your booking will not be cancelled by us.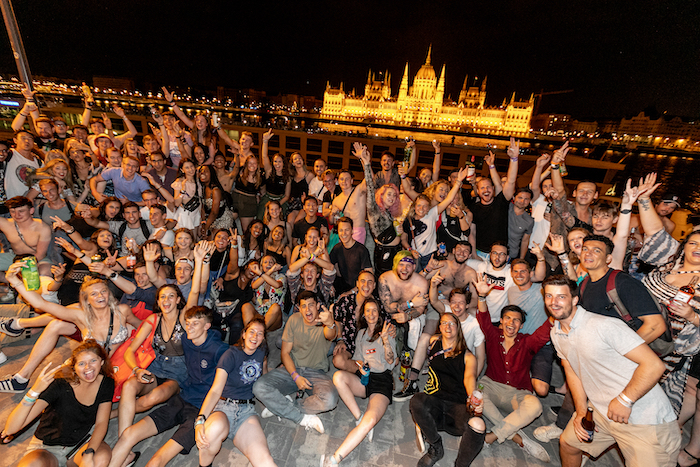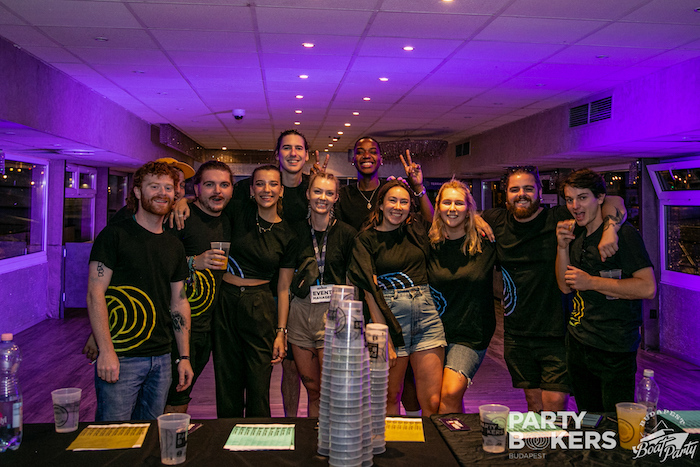 The Budapest Boat Party Team
The Budapest Boat Party project is owned and managed by PartyBookers Budapest , a team of seasoned and passionate nightlife professionals who take partying as seriously as our customer service. A lot of our staff have travelled to Budapest from all corners of the world, and have made their home here because they quickly realised that life just doesn't get Any. Better. Than. This. The rest are knowledgeable locals from around Hungary, who love nothing better than to spread the Budapest party fever to as many people as they can, and will go the extra mile to make sure that all of our guests are taken care of in every way possible during their time here. You really can't find yourself in better hands than with our boat party team.
PARTYBOOKERS
PartyBookers Budapest has been a part of the Amigo Group since 2013, bringing unique and unforgettable experiences to the nightlife scene in Budapest before the city rally became so popular with travellers from all over the world. We started out as a group of bright-eyed party-goers, and since then we've taken on more and more challenges to share our passion for creating amazing memories and unforgettable experiences with the people around us. We have a team made up of both locals and expats, many of whom started as backpackers visiting Budapest for the first time. That's why we're proud to say that everything we do at PartyBookers is made by travellers, FOR travellers. Our two daughter brands, Budapest Boat Party and Bingo Bar Crawl, are just two of the many event series we've created throughout the years, but our biggest pride is our amazing community of ex-staff and guests who still visit us from time to time.
Want to know how you could join our team and live your best life leading boat parties and pub crawls with us? Apply with PartyBookers and you could just land the best party job of your life…